Am heutigen Tage möchte ich euch unseren neuen Kollegen aus China vorstellen. Er heist Go Sui (bzw. so werden die Schriftzeichen seines Names auf Japanisch ausgesprochen) und lebt bereits seit vier Jahren in Kumamoto. Dementsprechend ist sein Japanisch hervorragend. Aber auch ohne seine Japanischkenntnisse wäre er für uns eine große Bereicherung, da ein Großteil der ausländischen Touristen, die Aso besuchen, aus China oder Taiwan kommen. Er ist 28 Jahre alt und wird diesen Monat seinen Master in Asiatischer Kultur an der Universität Kumamoto abschließen. Ob er sich danach um einen Arbeitsplatz in China oder Japan bewerben will, hat er noch nicht entschieden. Seine Heimatstadt ist Tai Shan, die am gleichnamigen Berg liegt, welcher zum UNESCO Weltkulturerbe gehört und im Daoismus als heilig gilt. Die Arbeit in Michi no Eki Aso wurde ihm von einem Freund empfohlen, der im Vulkanmuseum Asos arbeitet. Er wird versuchen, es den chinesischsprachigen Touristen zu erleichtern sich in Aso zurechtzufinden und ihren Aufenthalt zu genießen.
Freundliche Grüße aus Aso,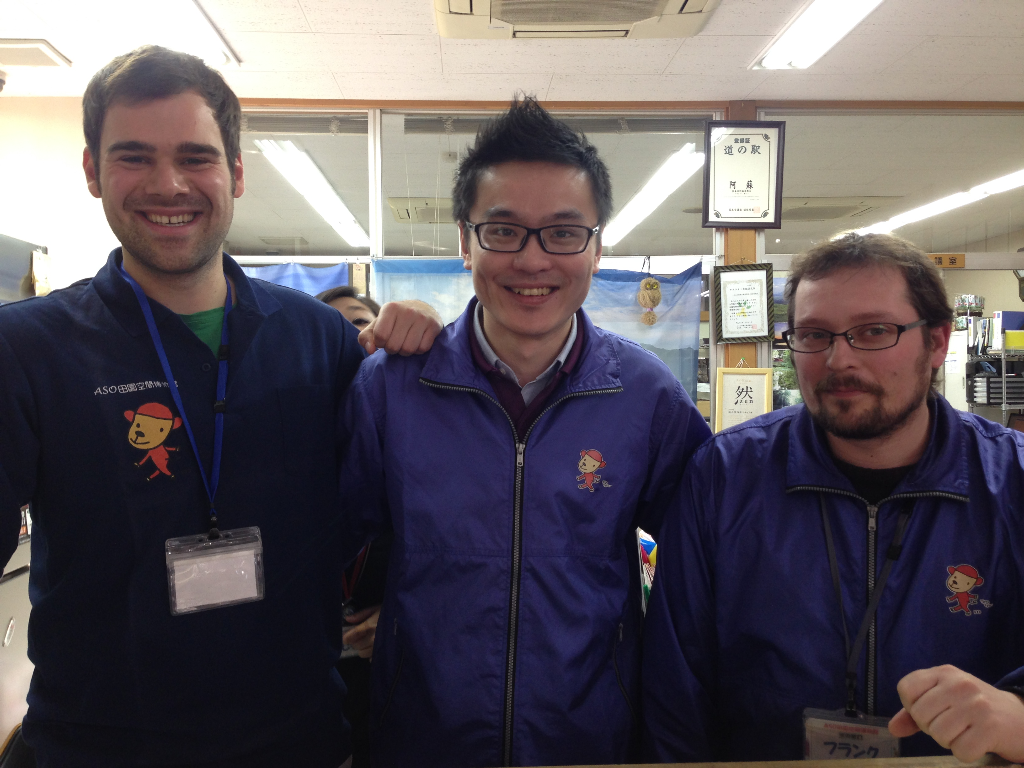 Today I would like to introduce our new colleague from China. His name is Go Sui (if you use the Japanese reading of the characters composing his name) and has been living in Kumamoto for four years. Consequently his Japanese is outstanding. But even without his profound knowledge of the Japanese language he would certainly be of great help in improving our service as most of the foreign tourists in Aso are coming from China and Taiwan. He is 28 years old and will finish his master in Asian Culture at Kumamoto University this month. So far he has not decided if he will apply for a job in China or in Japan afterwards. His home city is Tai Shan. It lies close to a famous mountain of the same name, which is part of UNESCO's World Cultural Heritage and is considered to be holy by Daoists. A friend of his, who is working at Aso's Volcano Museum, recommended working at Michi noEki Aso to him. While working here, he will do his best to make it easier for Chinese-speaking tourists to orient themselves in Aso and to enjoy a stay as meaningful and interesting as possible.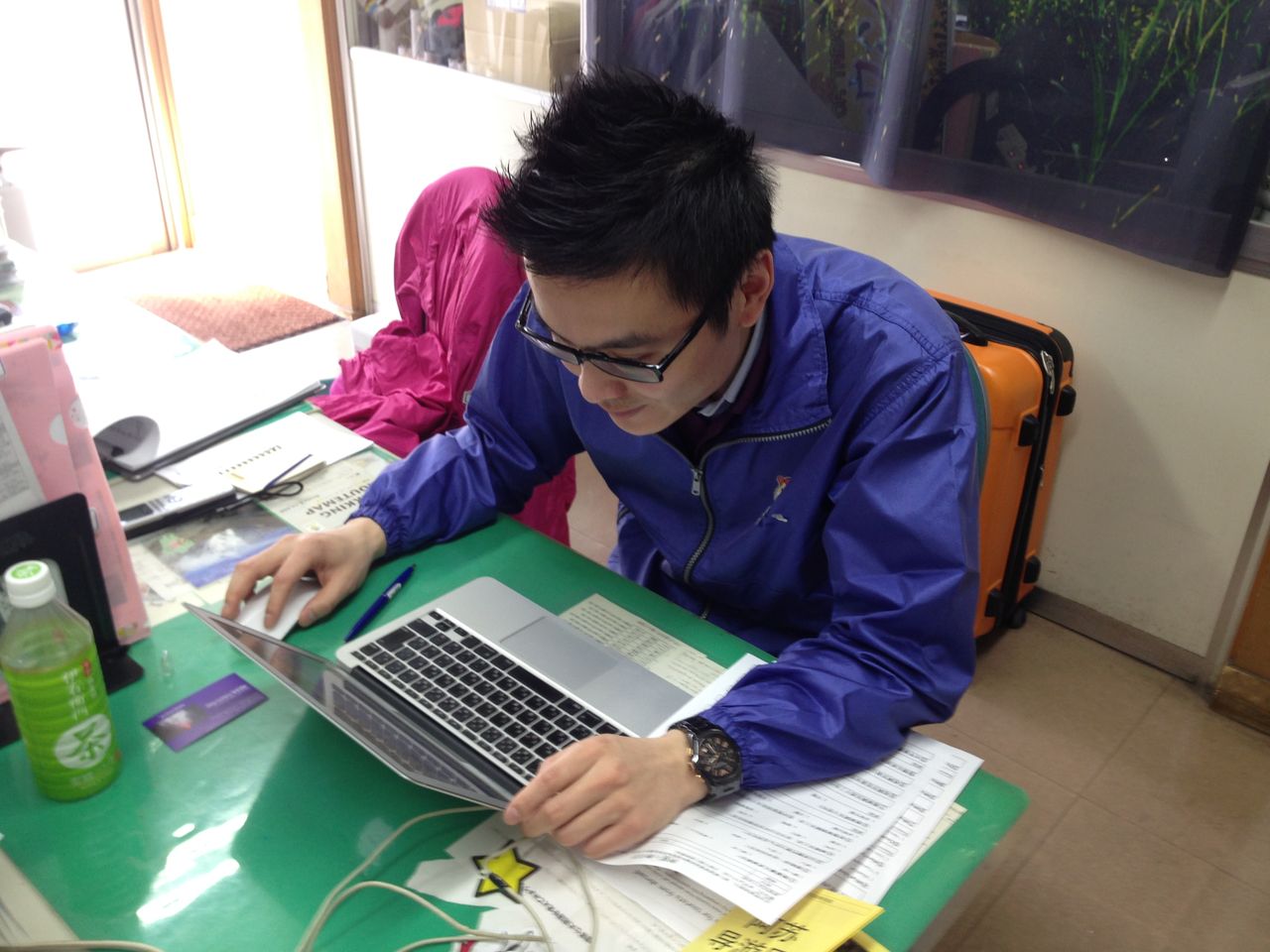 Michi No Eki Aso


facebook page:

タグ :