Im letzten Blog-Eintrag schrieb ich unter anderem über die grosse Bedeutung des Grases der Weiden für die Wirtschaft Asos. Dieses Mal möchte ich euch eine nicht überlebenswichtige, aber dennoch höchst ansprechende Verwendung für das Gras der Weiden Asos vorstellen. Wer die notwendige Fingerfertigkeit besitzt kann aus den langen Gräsern Figuren herstellen, wie zum Beispiel den Grashüpfer den ihr auf dem Foto seht. Dieses Exemplar wurde von einem älteren Herrn aus Aso als Dekoration f
ü

r Michi no Eki Aso hergestellt. Leider sind ähnliche Figuren hier bisher nicht erhältlich. Ich hoffe jedoch, dass sich dies bald ändern wird.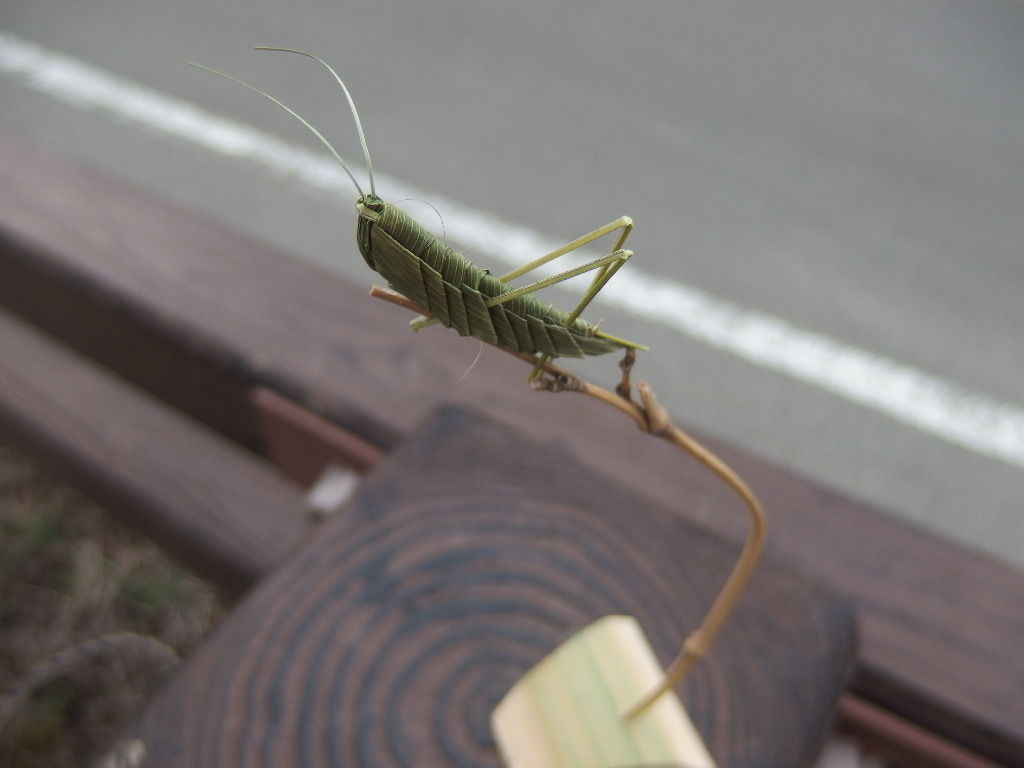 In the last entry I told about the importance of the grass of Aso's pastures for the local economy. This time I would like to show to you another highly interesting way of using the grass. If you are sufficiently nimble-fingered you will be able to create little figurines from long leaves of grass. The grasshopper which you can see in the picture was created by an elderly man from Aso as decoration for the office of Michi no Eki Aso. Unfortunately similar figurines cannot yet be bought in our shop, but I hope that this will change soon.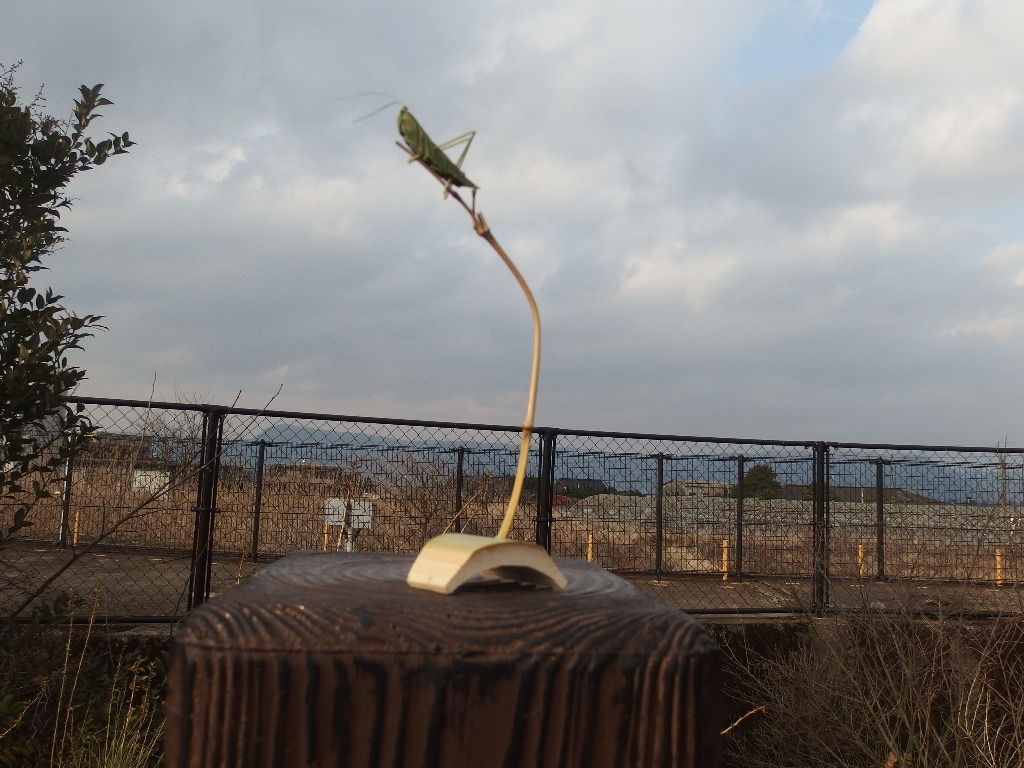 Michi No Eki Aso


facebook page:

タグ :