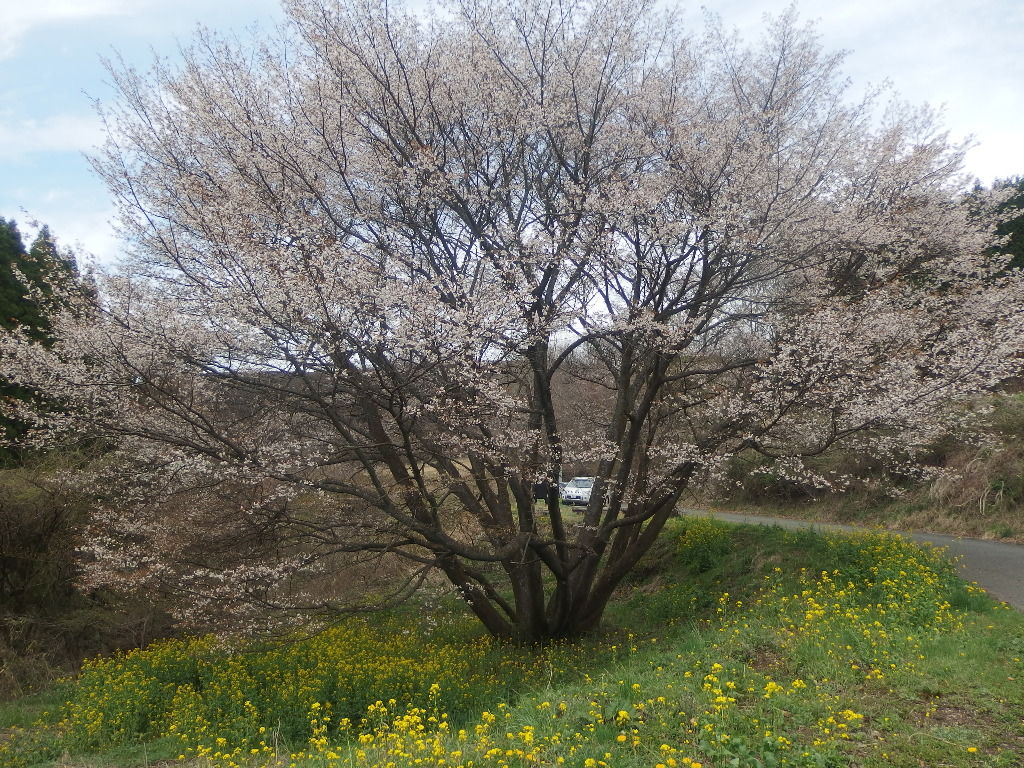 Während in Kumamoto die meisten Kirschbäume schon abgeblüht sind, kann man in Aso nach wie vor Kirschblüten bewundern. Ein ganz besonders beeindruckender Kirschbaum befindet sich in Ushigami, einem Gebiet Asos. Der Baum ist wesentlich größer als andere Kirschbäume, die ihr in Japan betrachten könnt und soll ungefähr 400 Jahre alt sein. Er ist umgeben von gelben Blumen und viele verschiedene Falter und Schmetterlinge flattern vorbei. An sonnigen, warmen Tagen wie dem heutigen kann man problemlos viele Stunden mit Freunden an dem sehenswerten Baum verbringen, die Kirschblüten betrachten und gemeinsam essen und sich unterhalten. Leider benötigt man in jedem Fall ein Auto, um den Baum zu erreichen, da er sich an einem äußerst abgelegenen Ort befindet.
Freundliche Grüße aus Aso!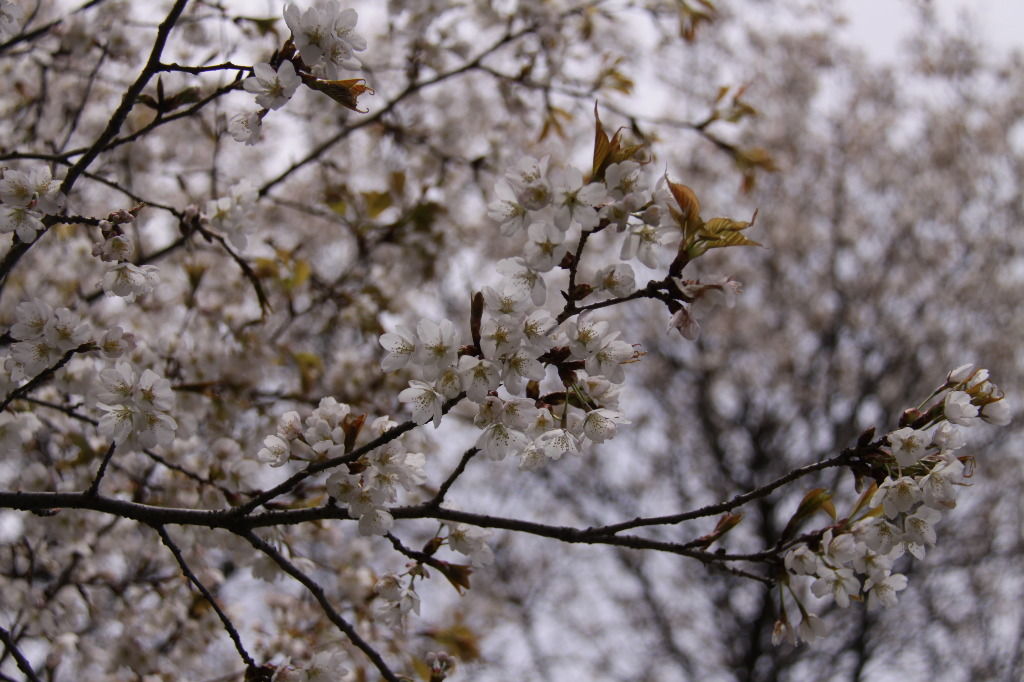 While most of Aso's cherry trees already faded, it is still possible to see cherry blossoms in Aso. An especially impressive cherry tree can be seen in Ushigami, one of the areas of Aso. The tree is much taller than other cherry trees that you can see in Japan and is said to be around 400 years old. It is surrounded by yellow flowers and a great variety of butterflies can be seen passing by. On warm, sunny days you can easily spend several ours by the tree regarding the cherry blossoms and eating or talking together. Unfortunately it is necessary to have a car to reach the tree as it is located in a rather remote area.
Kindest regards from Aso,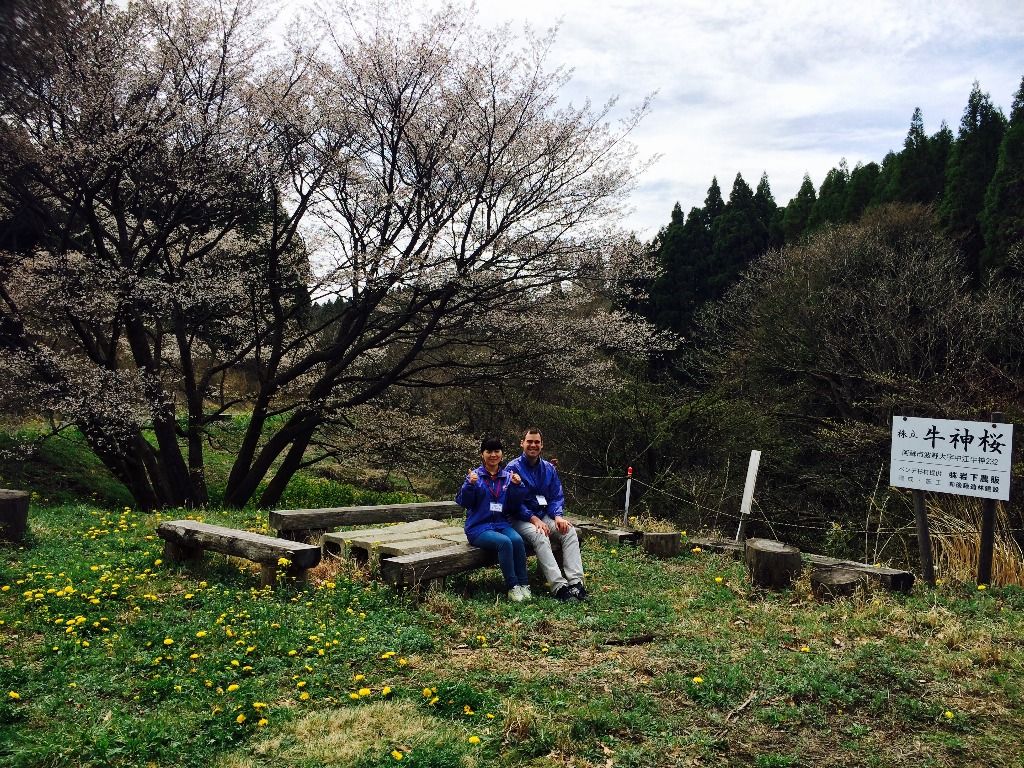 タグ :